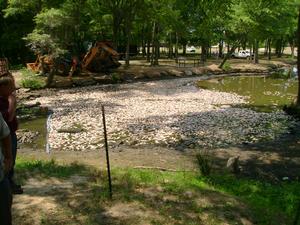 Accurate Responsive Actions
Having options at the earliest possible time equals cost-effective project completion.
We are known for pursuing project solutions with responsiveness, investigative skills, and accuracy to provide time-point delivery to meet deadlines. Because we have high quality people and own a large inventory of state-of-the-art field instrumentation, we can provide a process which can evaluate our client's needs "early-on" providing cost-effective options and benefits from early opportunities. These same in-house resources allow us to mobilize quickly and provide us with the ability to take full advantage of the regulations. Highly valuable routes to project completion may be hidden within the regulations. Finding them demands a thorough knowledge of the driving regulations and the ability to analyze the most effective pathway to project closure.
Our firm is ready to negotiate reasonable closure goals and a project end-point. Because of our good working relationship with regulators, our company has completed several projects that benefit our clients while protecting the environment and their safety at the same time.
We are experienced in examining "no action" options and solutions. Today, many consultants fail to include "no action" options in their project evaluations. CEI prides itself on evaluating several projects requiring "no action."