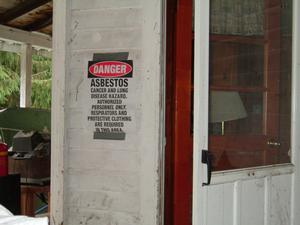 Asbestos and Lead-Based Paint
Asbestos inspections are now required by most State and Municipal Governments prior to renovation or demolition of buildings.
Our firm has completed hundreds of asbestos building inspections to meet the EPA NESHAP and AHERA regulatory requirements. Our State and EPA certified consultants can provide building inspections, project design, management plan preparation and updating, and project monitoring during asbestos abatement. We are experienced with all types of asbestos sampling, laboratory protocols, and regulatory requirements.
Lead-based paint issues involve not only children, but your employees and the community.
We have completed hundreds of lead-based paint inspections, risk assessments, and clearance evaluations for Commercial, Industrial and Residential clients in Delaware. Our firm is licensed in the State of Delaware and has a staff of licensed lead inspectors, risk assessors, and project designers. The founder of CEI has participated in advisory groups to the State of Delaware regarding lead-based paint regulations and has provided expert consultant case testimony.